Air ducts are essential to maintaining a comfortable indoor environment. Without them, air doesn't move through your Phoenix area home or business and you're left with a stuffy, uncomfortable environment. So it's important to take great care of your ductwork. When you're looking for the best in Goodyear and Phoenix area air duct services, look no further than Cluff Mechanical.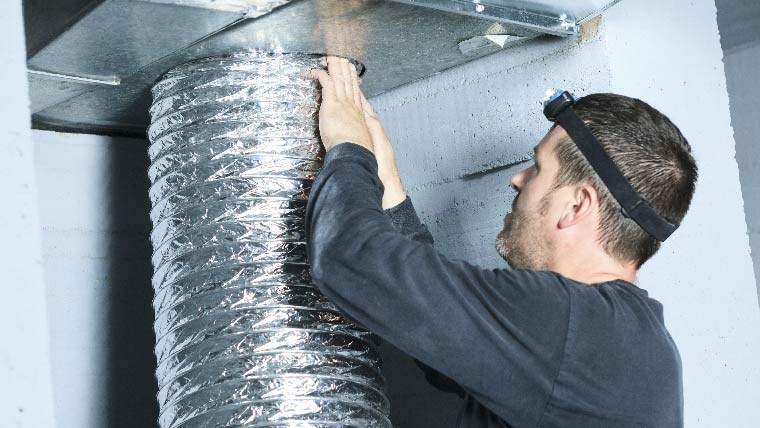 The West Valley's Best Choice for Duct Cleaning, Sealing & Repair
Duct Installation & Replacement: New ductwork is made of more energy efficient materials that are less susceptible to wear and tear. If your air ducts are older, talk to the team at Cluff Mechanical about how duct replacement can save you money in the long run.
Duct Cleaning: You'd be surprised how dirty your air ducts can become over time, creating poor air quality that can threaten your health. Improve your home's air quality by removing dust, dirt, debris and other contaminants from inside your home's ventilation system.
Duct Sealing & Repair: Leaks in your ductwork can increase your heating and cooling costs by as much as 30%. Instead of letting your money literally blow away, call Cluff for air duct sealing and repair services.
Quality Is What We Stand For
We hire the highest quality people: highly trained, experienced, and professional.

We use the highest quality parts: long lasting, with a proven record of success.

We provide the highest quality work: we provide the best service at the best prices.
Get the best air duct services in the West Valley. Call Cluff Mechanical at (602) 765-2665 today for a consultation.